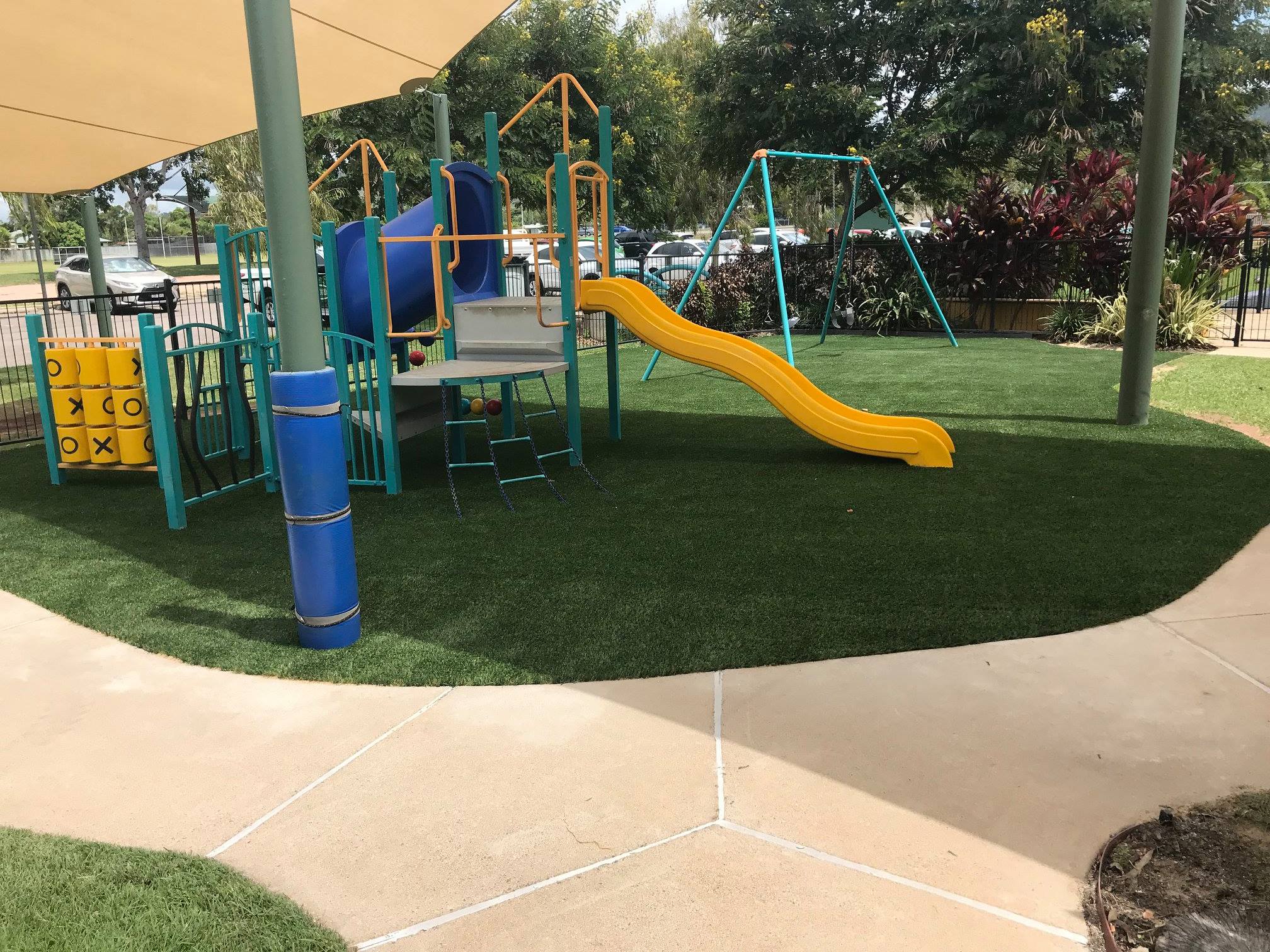 Artificial Grass for Universities, Schools, Pre-school and kindergartens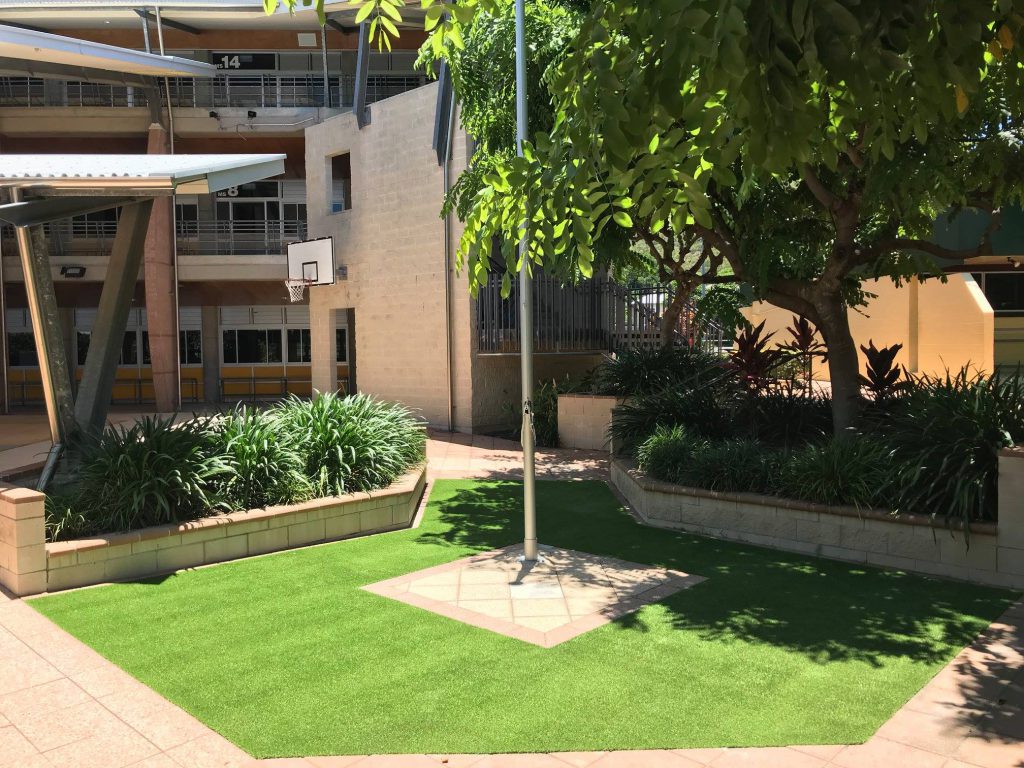 In North Queensland schools, with our harsh climate and weather, natural grass and turf areas can quickly turn into overgrown pest-ridden areas, dirt bowls or mud baths!
None of these scenarios is very well suited to kids play areas. Which is why Maccas Grasses has worked with many schools to create year-round lush green play and activity areas for Universities, Schools, Pre-school and kindergartens.
There are so many advantages to using synthetic grass instead of natural grass at educational facilities as it allows kids to have safe, clean and fun playtime all year round.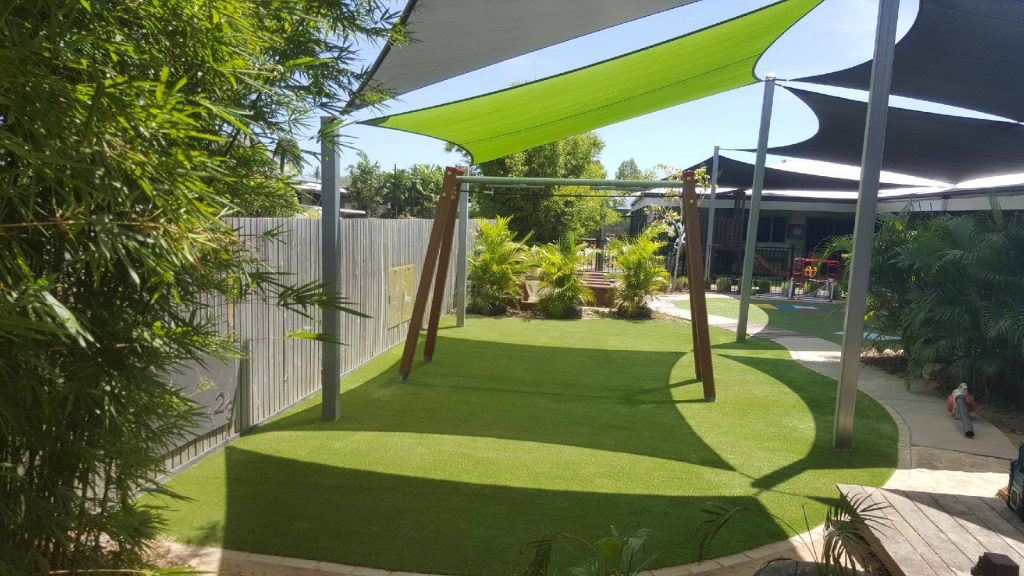 Natural, lush, long green grass is great for schools ovals and large areas but in smaller high traffic areas the reality of natural grass is that it can rarely stand up to constant use especially in school and kindergarten playgrounds.
Here are the benefits of artificial turf installed by Maccas
No allergic reactions for kids allergic to grass or pollen
No need to deal with dirt and mud
No fertiliser, pesticides or other chemicals are used on the fake grass.
Low maintenance – No need to mow artificial lawns
The artificial grass stays lush and green all year round
There is reduced water usage.
Our range of artificial grasses is 100% safe for kids of all ages. All our grasses are non-toxic and free from harmful chemicals.
We use 'soft fall' technology
Our grasses are designed with kids in mind, that's why we design and install our artificial grasses so they comply with 'soft fall' requirements.
This means that when kids fall over they're going to have a relatively soft landing. So much so that our grasses are often safer than other traditional play surfaces and natural grass.
If you are a University, School, Pre-school or kindergarten looking to create a great play or recreation or play area in your grounds please contact us to discuss your requirements and get a quote.
Recent work