Artificial turf grass is an undeniable alternative to the real thing. Saving you time on maintenance, upkeep costs and even preserving water supply, synthetic turf can be the perfect addition to any home. While most people use artificial grass installation primarily in their front yard, here are a few honourable mentions for artificial grass installation placement.
As mentioned, placing artificial grass in the front yard is a no brainer. Who doesn't want perfectly manicured grass on display for the entire neighbourhood to admire? However, fake grass is a great investment for the backyard as well. With less curb appeal than the front of your home, the backyard is a prominent high foot traffic area. Child play and family get-togethers are only a few things that take place in the back of your home, and are great reasons to install fake grass for the backyard and benefit from the low upkeep to maintain its look. You save time and upkeep on both sections of your lawn with fake grass for your backyard.
Another amazing place for synthetic turf that most may not consider, is child care centres. Artificial turf grass is a non toxic alternative for children's high foot traffic play areas. This synthetic turf offers a safer, cleaner play environment due to its kid friendly composition and material. Childs play that can sometimes be damaging to real grass is not a threat to synthetic turf, as it's built with rambunctious little ones in mind. As well as saving time on weekly maintenance of a play area, and faster drainage than real grass, synthetic turf for child care centres is an ideal investment to optimise children's play time and offer parents peace of mind.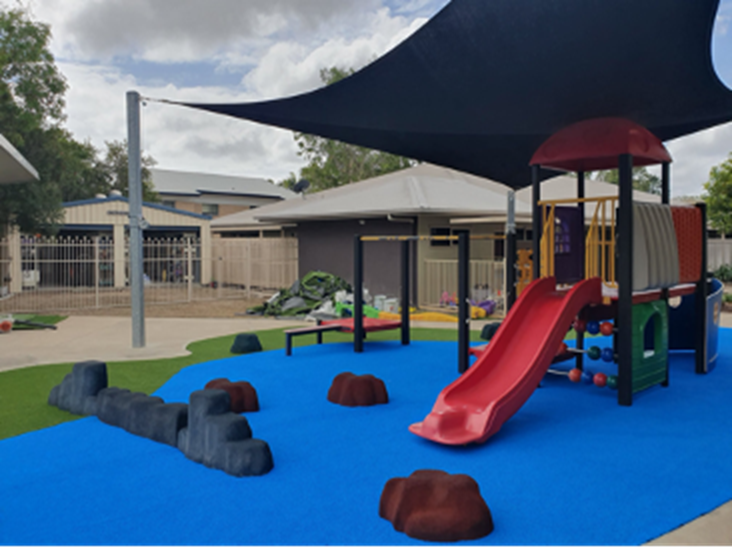 Balconies and driveways also make our list of honourable mentions for synthetic turf instalment. Smaller spaces such as these, are able to be transformed by the illusion of perfectly kept grass in places that are not so practical for real grass to exist. Installing artificial grass in compact areas like driveways and balconies ensure the area provides a botanical look, as well as a lush feeling on the bottom of guests feet. If display, maintenance and guest satisfaction are of any concern, synthetic turf in smaller spaces is a riskless investment that can transform your space from traditional to exceptional.
Lastly, in the world we live in today where social media and aesthetically pleasing photos seem to make the world go round, another honourable mention for the placement of artificial grass is an actual artificial grass display. Nearly every outdoor event or gathering seems to include an artificial display wall that is the perfect background as well as a much sought out photo opportunity. Barbeques, baby showers, gatherings of any type benefit from artificial grass displays as they set the tone for all occasions. Furthermore, when not in personal use, an artificial grass display turf can also be rented out for others personal photo opportunities and background use, driving passive income when not utilised by the owner!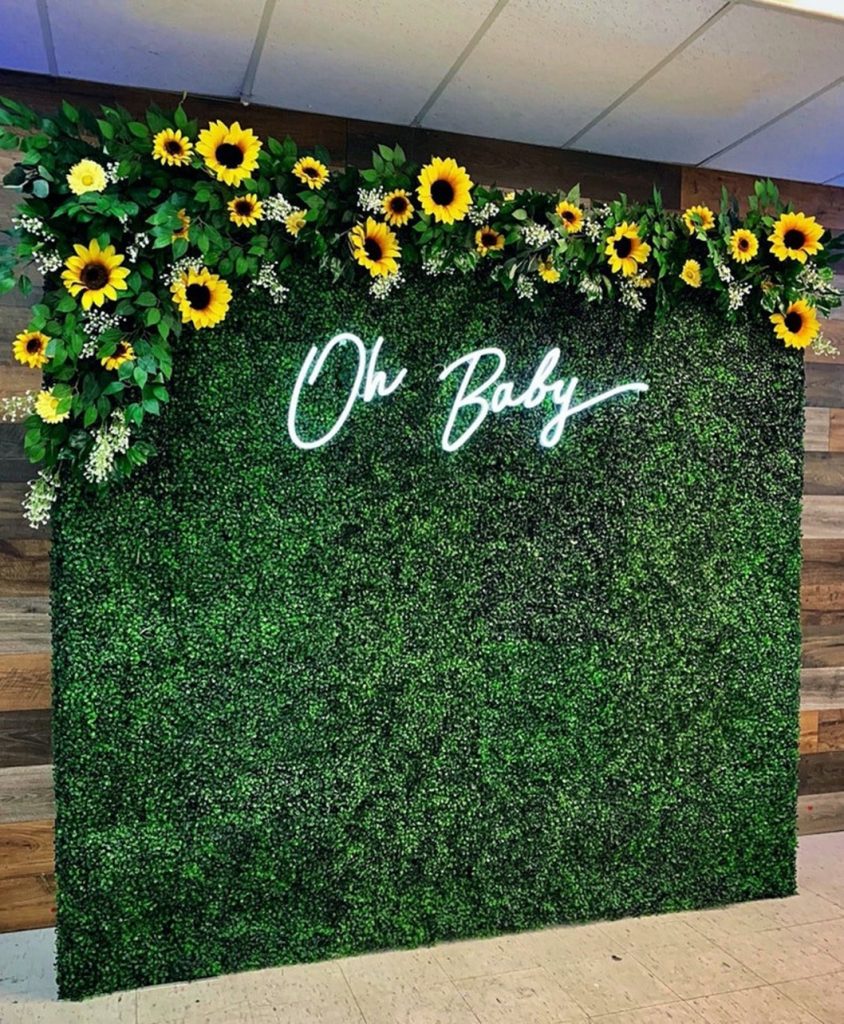 Now that you're aware of a few great non-traditional placements for artificial grass, we'd also like to introduce you to differing artificial grass colours, that will aid in presentation. Aside from the green colour that is almost always used, black artificial turf can be installed to give off a more cohesive look that may not mimic natural grass, but offers luxury and aesthetics that enhance any area it's installed in. In regards to children's play areas, sometimes fun bright colours of artificial turf are installed to encourage engagement with the area and provide an inviting environment to young minds. Adding coloured synthetic turf makes it possible to create a space that is unique and personalised to your specific look. With many different colours to choose from, you'll enjoy picking out the perfect coloured artificial grass that compliments any space or project.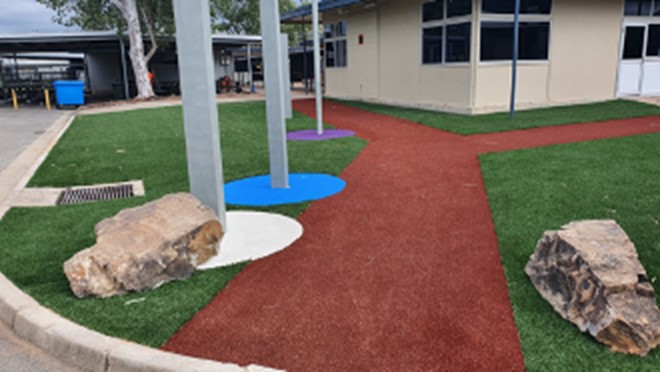 Whether you're thinking of installing synthetic turf for child care centres, or implementing artificial grass installation for more compact areas such as balconies and driveways; artificial turf grass is one of the best investments you can make for any area.  Placement of synthetic turf gives homeowners a perfect lawn year round without the time consuming upkeep and water bill costs that come with real grass.  Synthetic turf you can now have your own look and unique personalization to provide maximum satisfaction and uncompromised display.
Contact us today to figure out the best synthetic turf option for your area, equipped with a professional installation.